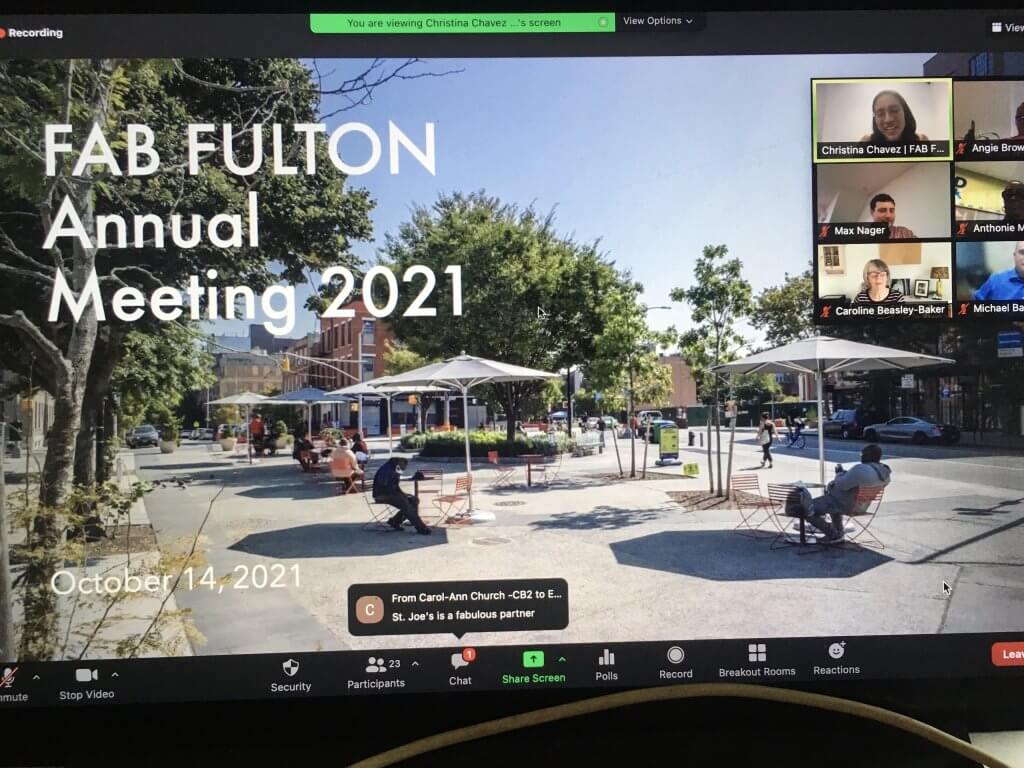 This year's FAB Alliance Annual Meeting was once again held virtually, a move supported by continued public safety and vaccination protocols when gathering as a group in various settings. On October 14, 2021, our yearly public assembly of the Board of Directors was executed via Zoom for the convenience of members and the general public.
The 5:00 pm meeting drew about 28 attendees and began with the business of the meeting, a review and approval of the Agenda, acknowledgment of the Minutes from the previous annual meeting, a presentation of the organization's Financials, as well as board of directors Elections.
Executive Director Christina Chavez and Angie Brown, Assistant Director, presented an overview of programs and services in the district over the past fiscal year (July 1, 2020 – June 30, 2021). Highlights include FAB Small Business support; Streetscape Maintenance and Sanitation; Marketing and Events; and recognition of the major funders, supporters, and partners to the organization. A special thank you to St. Joseph's College was highlighted for sponsoring a new round of PPE distribution which will provide even more face masks and gloves for FAB-area businesses.
Also during the meeting, special remarks were made by St. Joseph's College, Ridgewood Savings Bank, and Neighborhood Coordination Officers from the NYPD's 88th Precinct. The floor was opened to a brief Q&A period, and the meeting was concluded at approximately 5:45pm.
The full Annual Meeting presentation can be accessed here.