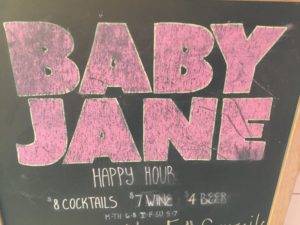 Sometimes simply life inspires evolution. Sapphira Molina Hill left behind a lucrative and fast-paced marketing career, working with the likes of Beyoncé on the House of Deréon fashion label and Parkwood Entertainment, to open two bars in her neighborhood, Dick and Jane's and Fulton Street's Baby Jane. We sat down with Sapphira to learn more about how her love for her neighborhood led to starting not one, but two successful business ventures.
FAB: Where did you grow up?
Sapphira Molina Hill: I'm born and raised in this amazing city. Born in Manhattan, raised in the Bronx, but Brooklyn is now my beloved home!
FAB: Why did you choose Clinton Hill for your business, and what do you like about the area?
Sapphira: I like to say Clinton Hill chose me. We (my husband and I) are longtime residents of this incredible neighborhood (over 13 years). We opened our first bar (Dick and Jane's) in Fort Greene in 2011. Clinton Hill was just a natural progression; we live, eat, play and have business here, and we're here to stay. There are so many reasons I love this area: the architecture, history, the trees, its diversity, and a genuine feeling of community. Not too city, not too 'burbs. Most of all, it simply feels like home.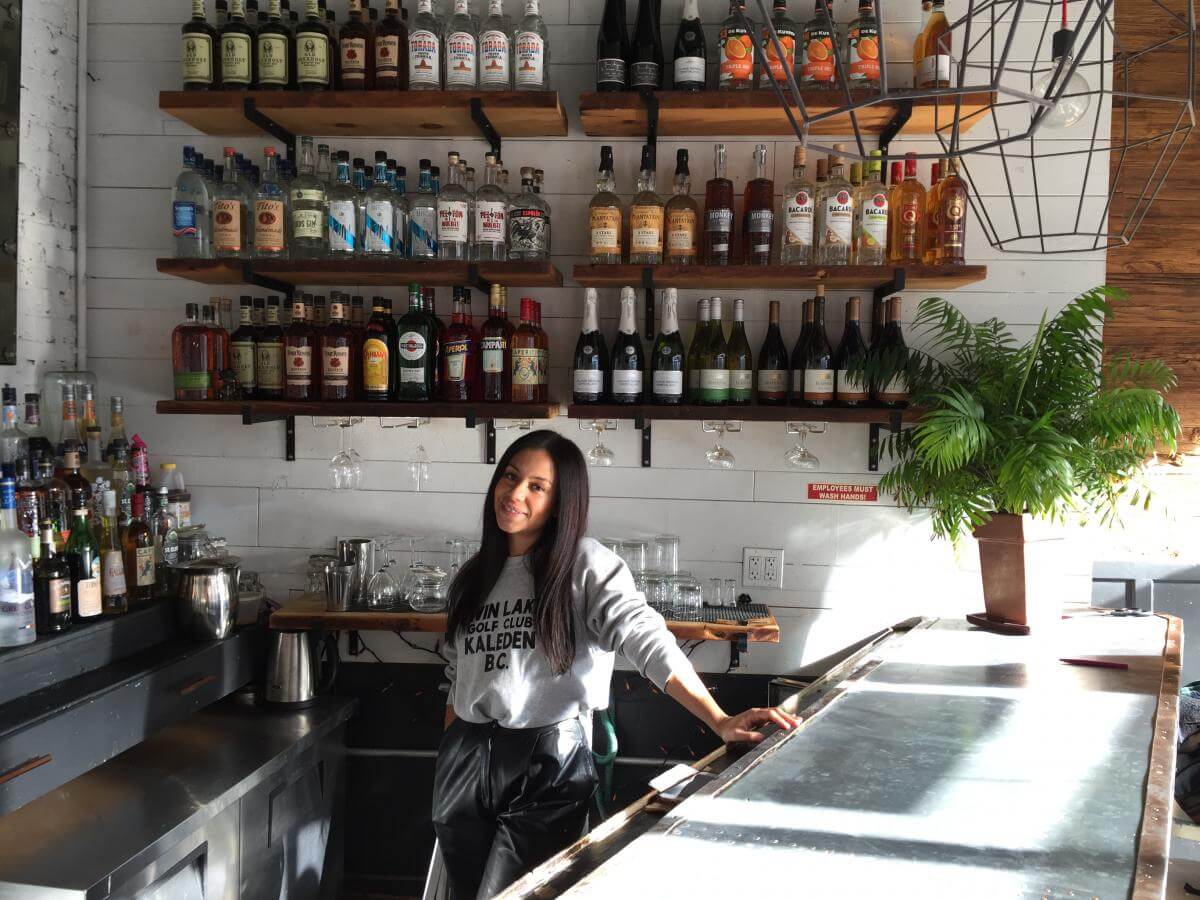 FAB: How has your business changed since you first opened?
Sapphira: Change has presented itself in the form of growth. We've gotten to know our community and our neighbors and have developed solid relationships (shout out to Mac Shack for being the best neighbors we could ask for!). Our customers are pleased with our product and those people are coming back, which is really all any business can hope for. The new residential buildings directly across from us will bring about more visibility and (hopefully) more growth/change. We are excitedly anticipating what the future brings about!
FAB: What knowledge or advice would you share with another woman entrepreneur or small business owner?
Sapphira: As cliche' as it may sound: "jump and the net will appear!" Women tend to get into their own heads about whether they can survive in a male-dominated field. Or, they get anxiety about the things they are capable of professionally, particularly after having a child and being out of work for some time. I'm here as a testament to all of the above. When the rational part of me thought about the sacrifices involved (no medical insurance for myself, no profit for at least a couple of years, no paid vacation, no 401K…and the list goes on), it nearly brought me to a halt. But I jumped. I encourage all women to do so. If you have an idea, if you have a product that fills a void in the marketplace, if you simply believe in your art: visualize your success, see yourself in action and JUMP! Surround yourself with like-minded individuals who share your passion for success. The local group Fort Greene Mom Entrepreneurs was a good resource for me to surround myself with other like-minded women. I also must give credit to my most staunch supporter, my husband. We couldn't have done it without each other.
Check out more of our conversation with Sapphira on our NEW venture "FAB Fulton: The Podcast," in this video version, set to air on BRIC Media: http://bit.ly/FABPodcast1.
FAB FAST FACTS with Sapphira!
New Year's resolutions: yay or nay? I'm always down for resolutions, whenever.
Red, white or rosé? White in winter; rosé for spring/summer.
Best season: summer or winter? Summer!
Donut or bagel? Donut, but only if there's chocolate involved!
Yankees or Mets? I'm Bronx-raised, so Yankees all day!! 
Baby Jane
899 Fulton St. (Vanderbilt)
Clinton Hill, Brooklyn 11238
Open daily.
Follow them on Facebook or Instagram!