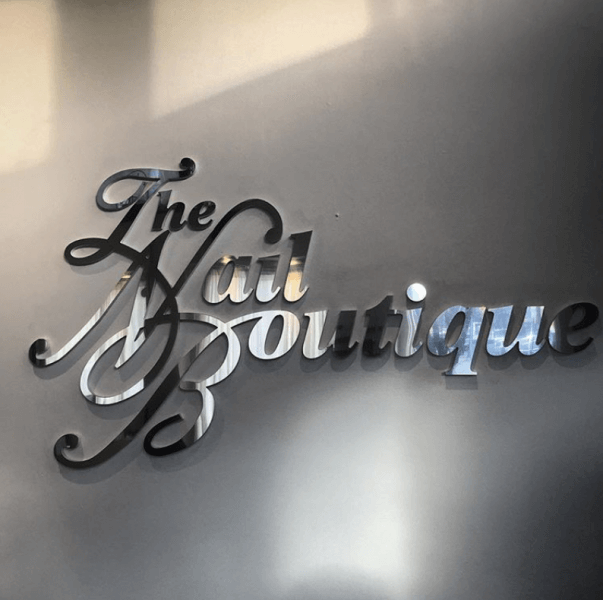 Passion strikes early, often out of the blue, and when you find something you love, work is not like work at all! Sabrina Carson, owner of The Nail Boutique, knows this to be true; she is in the business of making her clients feel special, while busting myths about her industry along the way. We asked Sabrina about her FAB biz, and her experiences in our fabulous neighborhood of Clinton Hill.
FAB: Where are you from, originally?
Sabrina Carson: I'm originally from St. Vincent in the Caribbean, but I was raised in Bed-Stuy, Brooklyn.
FAB: How did you get started in the nail business?
Sabrina: I fell in love with nails when my best friend dragged me with her to get her nails done in the back of a barbershop. A woman of color there did nails at the time…I was so intrigued by her, I went home and cut a regular nail polish brush and started practicing on my friends and myself.
FAB: Why did you choose Clinton Hill for your shop's location?
Sabrina: I always wanted to be in Clinton Hill because I saw the direction in which [the neighborhood] was heading, and wanted to get in before the rents sky-rocketed. I love the new and old people in the area. I get to meet everyone who brings character to the neighborhood.
FAB: Your business just hit six years on Fulton Street. How have things changed since you first started?
Sabrina: When we started, the neighborhood embraced us; now we have clients from all over that patronize our business. I feel we are definitely considered one of the go-to salons in our industry.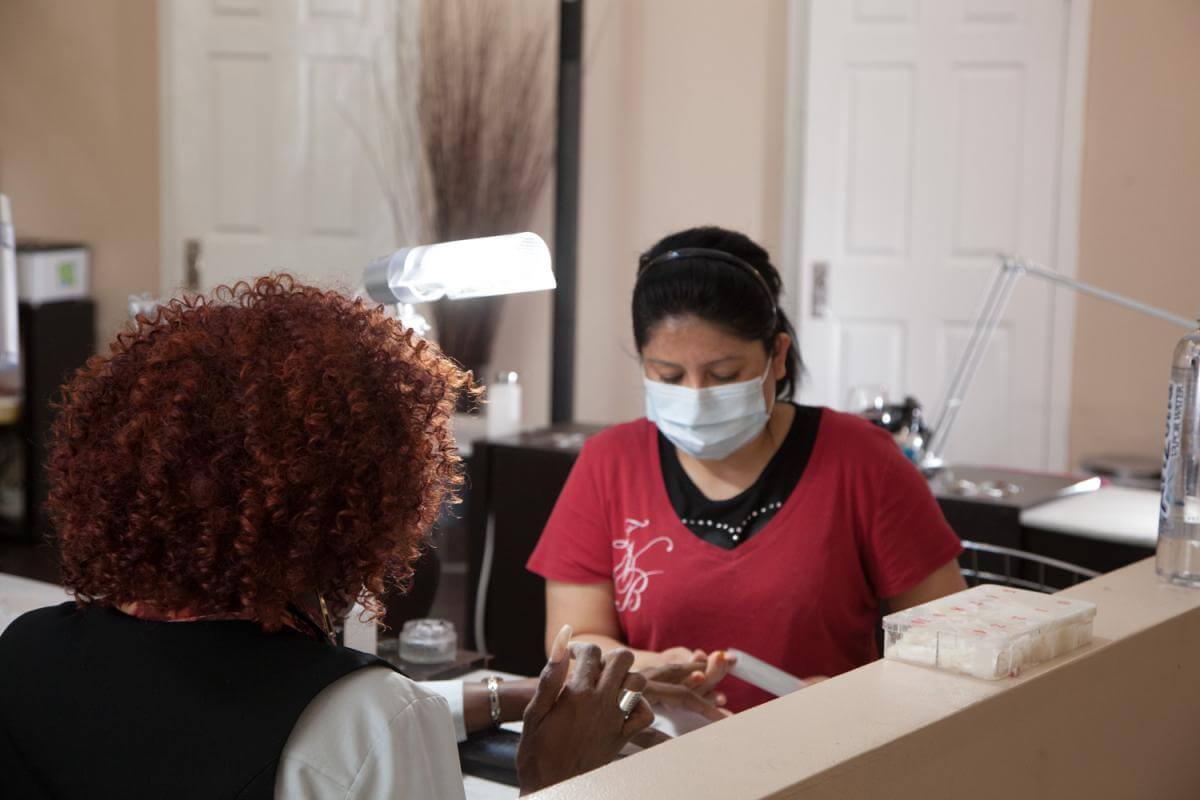 FAB: If you could change one perception about your business or industry, what would it be?
Sabrina: I would love to change the perception that only people of Asian descent know how to do nails, which is totally not true. I feel like there are still many people that feel that way. I would love to open their eyes and show them [how things have changed]!
FAB: What knowledge or advice would you share with another small business owner?
Sabrina: I would say try not to cut corners; sometimes it comes back to bite you. Trust in your vision and don't feel bad about making sacrifices; it will all pay off in the end. Also, make sure you have a great friend or support team that you can talk to when you need to blow off steam, LOL!
FAB: What's your favorite FAB business and why?
Sabrina: The Good Batch! I have a really bad sweet tooth and they give me a fix every work day! I love the fact that they have vegan options.
FAB: What are your passions outside of your business?
Sabrina: I love to travel every chance I get.
FAB: What do you want people to know about your business?
Sabrina: We do great work at a moderate price, and we are known for catering to our clients and making them feel special. The Nail Boutique hosts fun, creative events to surprise and pamper our clientele, and we invite everyone to come to experience our beautiful space and services.
FAB FAST FACTS with Sabrina!
Dogs or cats? Dogs.
Lyft or Uber? Uber.
Facebook, Instagram or Twitter? Instagram.
Wine or beer? Wine.
Extra time: sleep or errands? Both!

The Nail Boutique
983 Fulton Street (St. James)
Clinton Hill, Brooklyn 11238
(718) 636-2024
Open daily.
Follow them on Facebook, Instagram, and Twitter!